Watch our video to see what it can


Do for you!
Bulldog Black Magic Fertilizer
Discover our secret to a lush green yard
We have been in business for over 30 years. We have tried every lawn fertilizer for sod and grass out there. Sod farms and golf courses use different fertilizer than homeowners. We have created a fertilizer formula that homeowners can use for their sod and grass just like us.
Want a professional to take care of it for you? We do that as well.
Click below for a quote or give us a call to help serve your needs.
Get a quote for our fertilizer!
Yearly Utah Lawn Fertilizer Program
Year Supply of
Bulldog Black Magic Fertilizer – 50 lbs
One 50lbs bag covers 10,000 sq ft
$159.99
Year Supply of
Bulldog Black Magic Fertilizer – 35 lbs
One 35lbs bag covers 7,000 sq ft
$119.99
Soil Enhancer – 50 lbs
Covers 4,000 sq ft
$24.99
Jump Start bag is for new seed or sod, and a yard in need of repair
Bulldog Black Magic Fertilizer – 50 lbs
Covers 10,000 sq ft
$39.99
Home delivery available with add'l cost of $49
Bulldog Black Magic Fertilizer – 35 lbs
Covers 7,000 sq ft
$29.99
Home delivery available with add'l cost of $49
Soil Enhancer – 50 lbs
Covers 4,000 sq ft
breaks up clay, helps with water filtration, adds key nutrients to soil.

$24.99
Or Pick Up a Bag of Bulldog Black Magic Fertilizer for Utah lawns.
at these Locations!
1592 Main Street, Layton, UT
3159 S 1900 W, Ogden, UT
More coming soon!

Learn More About Bulldog's
Black Magic Fertilizer
Hover over these symbols below to learn more about the benefits for sod
Nitrogen in the soil is the most important element for plant development. It is required in larger amounts and must be added to the soil to avoid deficiencies. Use to much nitrogen and your lawn may grow too lush, and have increased disease problems. Too much nitrogen can reduce the lawn grass tolerance to high and low temperature stress
Zinc: helps the plants produce chlorophyll. Leaves discolor when the soil is deficient in zinc and plant growth is stunted. Zinc deficiency causes a type of leaf discoloration called chlorosis, which causes the tissue between the veins to turn yellow while the veins remain green.
Potassium: is a macronutrient. Without potassium, your grass would be stunted and yellowed. Potassium helps the grass build thicker cell walls, which strengthens the plant so it can withstand external stresses such as drought, heat, cold and disease.
Fushion is the process in which nitrogen, phosphorus, potassium and Zinc are fused into a singular granule. Traditional blends need 3 separate granulars to accomplish this. We then coat each granular in Iron and humic. Now every granular has key nutrients, where your traditional bag often lacks many of these nutrients and are applied as "here a little and there a little." This entire process empowers you to apply fertilizer that contains additional nutrients in a more balanced approach.
Phosphorus stimulates root growth and enhances plant vigor early in the plant's life. Phosphorus is most important when grass is first establishing, and remains important as new blades of grass continue to grow. The presence of phosphorus helps keep the lawn lush and thick. Healthy grass roots are better able to absorb nutrients from the soil. Not enough phosphorous in the soil results in weaker grass roots.
Iron is a micro nutrient that helps grass achieve a dark green color. Lawns with a pale green color and or yellow tint often times lack iron. We use a unique iron that is coated on every granular for a more uniform distribution and plant uptake. This iron is formulated for both quick and long term results.
Sulfur: Sulfur helps plants produce proteins, amino acids, enzymes and vitamins and aids in growth, and seed formation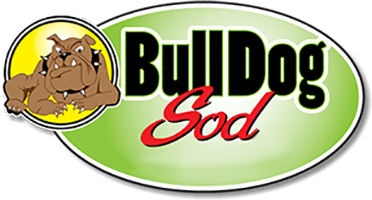 Phone:
(801) 525-1751
Email:
Address:
P.O. Box 606
Layton, Utah 84041
All of our Sod Farms are located along the Wasatch Front. We service Davis, Salt Lake, Utah, Morgan, and Cache Counties. If you live outside of these areas still feel free to request a quote or contact us and we will let you know if we can fulfill your order.
View Our Locations